Cathy Deutchman
Cathy Deutchman, our Director of Education (RS)
Cathy's passion for working in the Jewish community started after her junior year in Israel. She began her career as a recruiter for study programs to Israel and made Aliyah in 1999 with her husband. While living in Jerusalem, she was the Director of the Ramah English-speaking summer camp. She holds a Master's in Education from George Washington University and is a graduate of the Leadership Institute (co-administered by the Hebrew Union College and Jewish Theological Seminary).
Since 2002, Cathy has had a number of different roles in the Jewish community including Teacher/Curriculum Head at Temple Israel of Northern Westchester, Family Educator at Community Synagogue of Rye, Director of Jewish Life at Rosenthal JCC, founding Director of Young Judaea Sprout Westchester Day Camp and most recently as Assistant Director for Learning and Engagement at Temple Israel Center in White Plains.
She has three children, and lives in Croton-on-Hudson with her husband, Josh. She's excited to be part of the Shir Shalom community, and bring her love of the Jewish people, expertise in Jewish education and skill at community-building.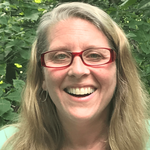 Sarah Denyer
Sarah Denyer, our Early Childhood Center (ECC) Director, has been an early childhood educator for over 25 years. After graduating from the University of New Hampshire with a BS in Family and Child Studies, Sarah began her teaching career in Boulder, Colorado where she worked at the Kellogg Child Development Center during their inaugural year.
Sarah helped develop a philosophy and programs at the center in addition to being a headteacher for 5 years. Wanting to be closer to family, she moved back to Westchester County, NY, and continued with her passion for working with young children, first at the Rippowam-Cisqua School and later at the New Canaan Nature Center. Sarah also founded and directed Little Explorers Preschool Enrichment before joining the faculty at the ECC in 2017.
She lives in South Salem, NY with her husband, Nic, and teenaged sons, Kieran and Logan. Sarah loves being a part of the warm, welcoming, and tight-knit community at Congregation Shir Shalom.

Leslie Gottlieb
Leslie Gottlieb, our Director of Education, Emerita. With over thirty years' experience as an educator, Leslie taught high and middle school English for many years before moving to this area.
Prior to her role as Director at our school, Leslie taught culture and Hebrew for grade three and culture for grade six at Jewish Family Congregation (JFC). She has also worked as Director of the Pound Ridge Day Camp and was a columnist for a local publication.
In addition to running the Religious School, setting curriculum and developing programming, Leslie helps oversee our relationship with the URJ Camps programs. We are pleased to note that our students — ages seven through young adulthood – are highly represented at the URJ camps. She is the facilitator for the Youth Group at Shir Shalom, and also runs and teaches the Student Mentor Program for students in grades nine through twelve.
She has run many adult programs over the years and continues to welcome learning opportunities for all kinds of learners at all ages. She lives with her husband, Larry, in Pound Ridge. Their three children attended our school program through confirmation; two of their children participated in the Mentor Program and Youth Group through grade twelve.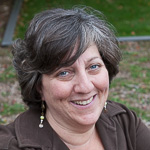 Jane Emmer 
Jane Emmer, Early Childhood Center Director Emerita, has been an educator for over 25 years. Jane holds both a Bachelors and a Masters in Education. Prior to accepting the position as director of our ECC, Jane founded and directed South Salem Enrichment, where she still runs a private tutoring program and college counseling business. Jane sat on the Board of the URJ camps Eisner and Crane Lake. She currently lives in South Salem and New York City with her husband, Stu. She has been an active member of the Jewish community for 20 years. Jane has two sons, Andrew and Matthew, and a step-daughter, Miranda.