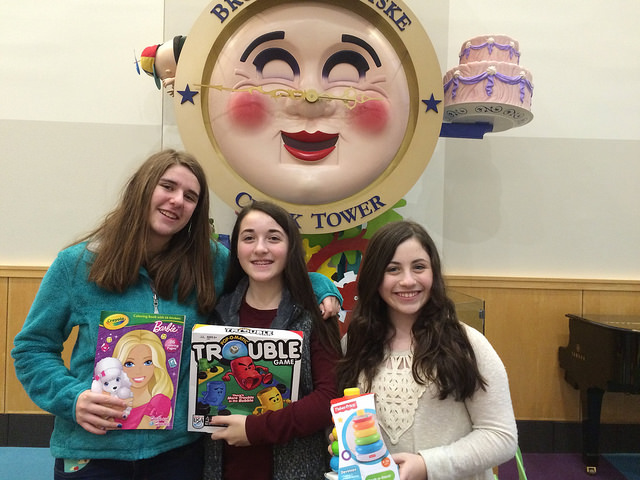 Our NFTY Youth Group chapter seeks to build a strong sense of Jewish community among members, as well as maintain a strong presence within the Jewish/greater community, by creating leadership, ritual, and social opportunities, and helping within our own religious school and temple.
In addition to purely social gatherings and bi-weekly meetings, some of our many activities are: orchestrating and performing music-driven Friday evening services, including "Rock Shabbats", conducting Chanukah toy drives for various charities, helping to run annual temple-wide Purim and Chanukah events, creating fun, educational and interactive games for members to play, and hosting trips to Jewish museums and landmarks.
BBYO is a pluralistic and inclusive organization of Jewish teens, dedicated to providing meaningful experiences that will inspire a lasting connection to the Jewish People. The teens participate in local philanthropies, Jewish and secular programming and contribute to our Shir Shalom community regularly by helping to set up events and engage with our religious school. BBYO also provides regional and international opportunities to interact with other Jewish teens in an impactful way that helps the post B'nai mitzvah crowd stay connected to their Judaism, and hopefully develop a life long dedication to living a Jewish life.