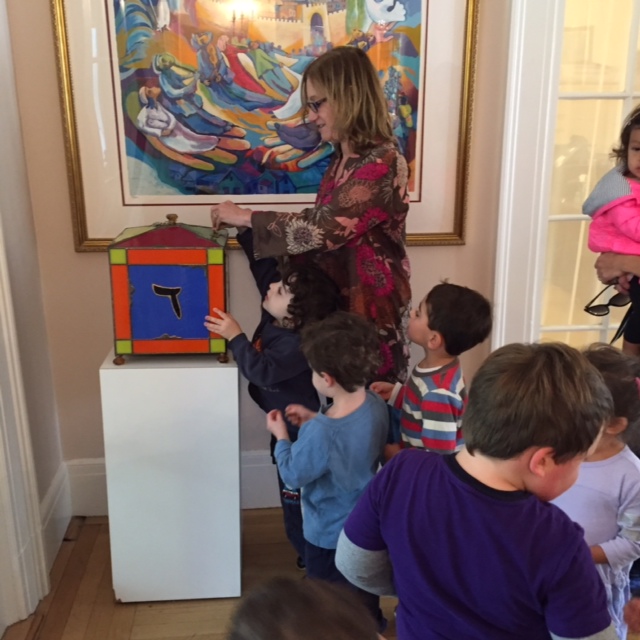 *Fridays are a joyous celebration of Shabbat.
Students participate in services with our clergy. They sing, perform the blessings and enjoy challah and other special snacks. Siblings from each class sit together..*Songs, stories, art projects related to current holidays create a framework for curriculum.
A year-round gardening program connects a celebration of nature with Jewish identity. *Tzedakah is emphasized in all parts of the ECC. On Shabbat, the students donate from their bags into a class jar.
During the winter holidays a coat, clothing and toy drive are held.
Some of the organizations we have donated to include: St. Vincent's Hospital, Jaffa Institute, Neighbor's Link and the Community Center of Northern Westchester.
For registration information and tours of our Center,
call: Jane Emmer, Director