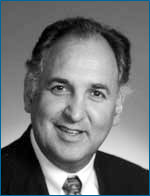 Rabbi Jon R. Haddon was invested at the Cantorial School of the Hebrew Union College-Jewish Institute of Religion in 1972 and ordained a Rabbi in 1980. He was a Cantor in Rye, NY, and the first director of the School of Sacred Music at Hebrew Union College.
Rabbi Haddon served Temple Shearith Israel (now Congregation Shir Shalom of Westchester and Fairfield Counties) from 1987-2008. During his 21-year tenure, membership grew from 65 families to nearly 300 families.
He is a member of the Central Conference of American Rabbis, the American Federation of Cantors, the Rabbinic Council of The Jewish Federation and the Pastoral Advisory Committee of Danbury Hospital. He is also a former president of the Ridgefield Clergy Association.
Rabbi Haddon is the founder of the WREF radio program, "Moments of Inspiration," and has written for many local newspapers. His article, "The Need to Teach Goodness," was published nationwide in Reader's Digest magazine.
A long-standing member of the Association of Religious Communities, Rabbi Haddon currently facilitates its FVEP (Family Violence Education Program), is an on-call Chaplain at Danbury Hospital, the Danbury Federal Correctional Institute, and a Police Chaplain for the Town of Ridgefield. He is a past President of the Greater Danbury Jewish Federation and is very active in AIPAC and FIDF.
Rabbi Haddon is married to Jean Haddon, the father of three grown children, and proud grandfather of six.
To contact Rabbi Haddon, email: RabbiHaddon@OurShirShalom.org