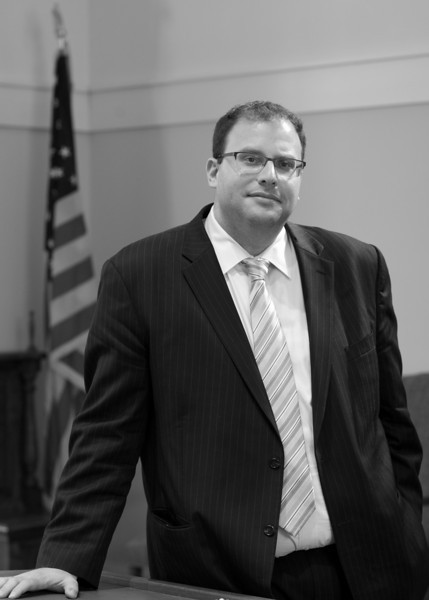 Rabbi David Levy Reiner began serving our congregation in July 2013, and was drawn to this community by his perception that our members are hungry for Judaism: spirituality, learning, and Jewish communal engagement.
Prior to arriving in Ridgefield, Rabbi Reiner served Temple Beth-El in Geneva, NY and as Hillel Campus Rabbi at the University of Rochester. Rabbi Reiner has led multiple groups of college students to Israel, and directed the prestigious Machon Kaplan summer internship program at the Religious Action Center of Reform Judaism in Washington, DC for two years.
Rabbi Reiner was ordained and earned a Master's Degree in Hebrew Literature from Hebrew Union College-Jewish Institute of Religion in Cincinnati, Ohio, following the completion of five years of study and a thesis exploring Jewish-Christian dialogue. A passionate advocate for social justice, Rabbi Reiner was a Rabbi Balfour Brickner Rabbinic Fellow for Social Justice with the Religious Action Center of Reform Judaism, and has been through extensive training with Just Congregations.
A cum laude graduate of the University of Rochester, Rabbi Reiner earned highest honors from the Department of Religion and Classics, was awarded a year of post graduate study exploring music in the African-American Community, and spent two summers working on an archeological dig in Tuscany.
An enthusiastic and kindhearted man, Rabbi Reiner is passionate about building our synagogue community, deepening relationships among our members, inspiring the future of Judaism through creative adult and youth educational programs, and developing new and meaningful approaches to Jewish tradition and worship.
Rabbi Reiner lives in Ridgefield, CT with his wife, Ashley, their young son, Samson, and their Puggle (dog), Pancake.
To contact Rabbi Reiner, email: RabbiReiner@OurShirShalom.org
To make an appointment with Rabbi David Reiner, click here.