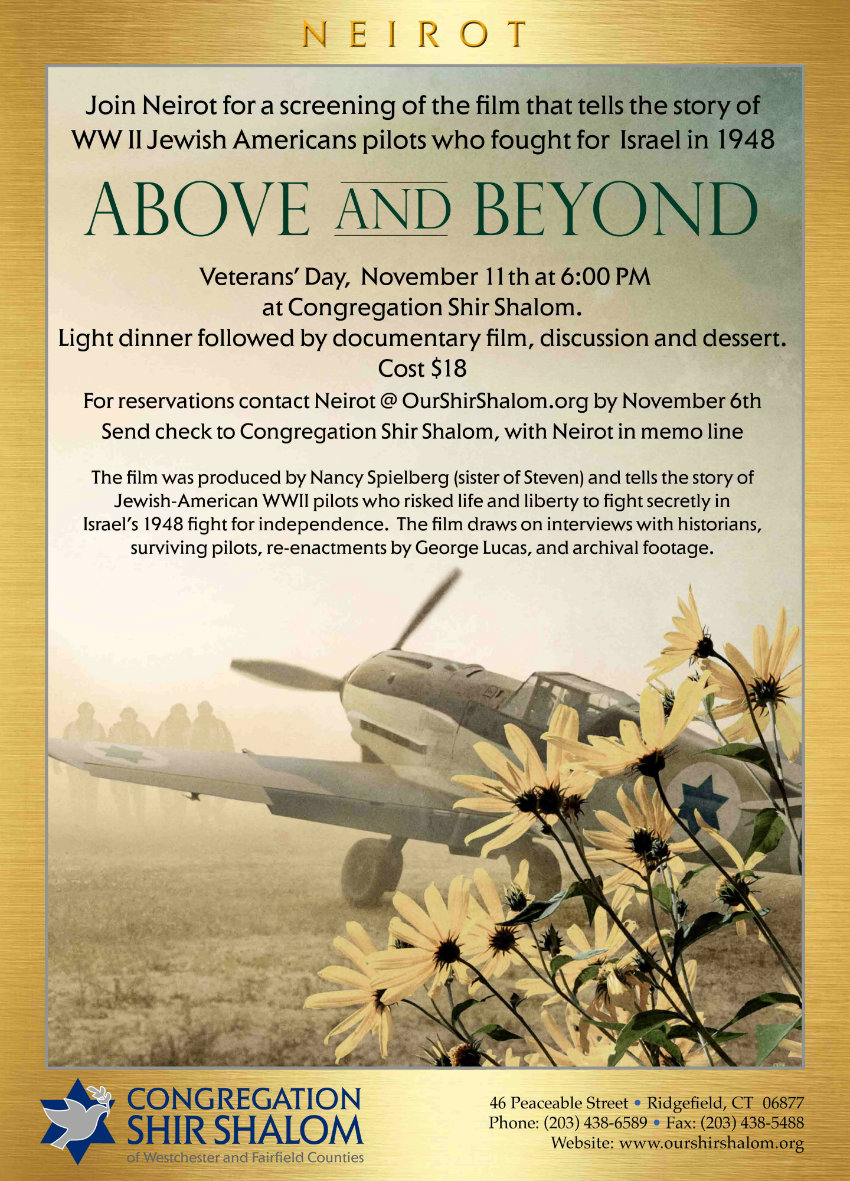 Veterans' Day, November 11th at 6:00 PM at Congregation Shir Shalom.
Light dinner followed by documentary film, discussion and dessert.
Cost $18
For reservations contact Neirot @ OurShirShalom.org by November 6th
Send check to Congregation Shir Shalom, with Neirot in memo line
The film was produced by Nancy Spielberg (sister of Steven) and tells the story of Jewish-American WWII pilots who risked life and liberty to fight secretly in Israel's 1948 fight for independence. The film draws on interviews with historians, surviving pilots, re-enactments by George Lucas, and archival footage.