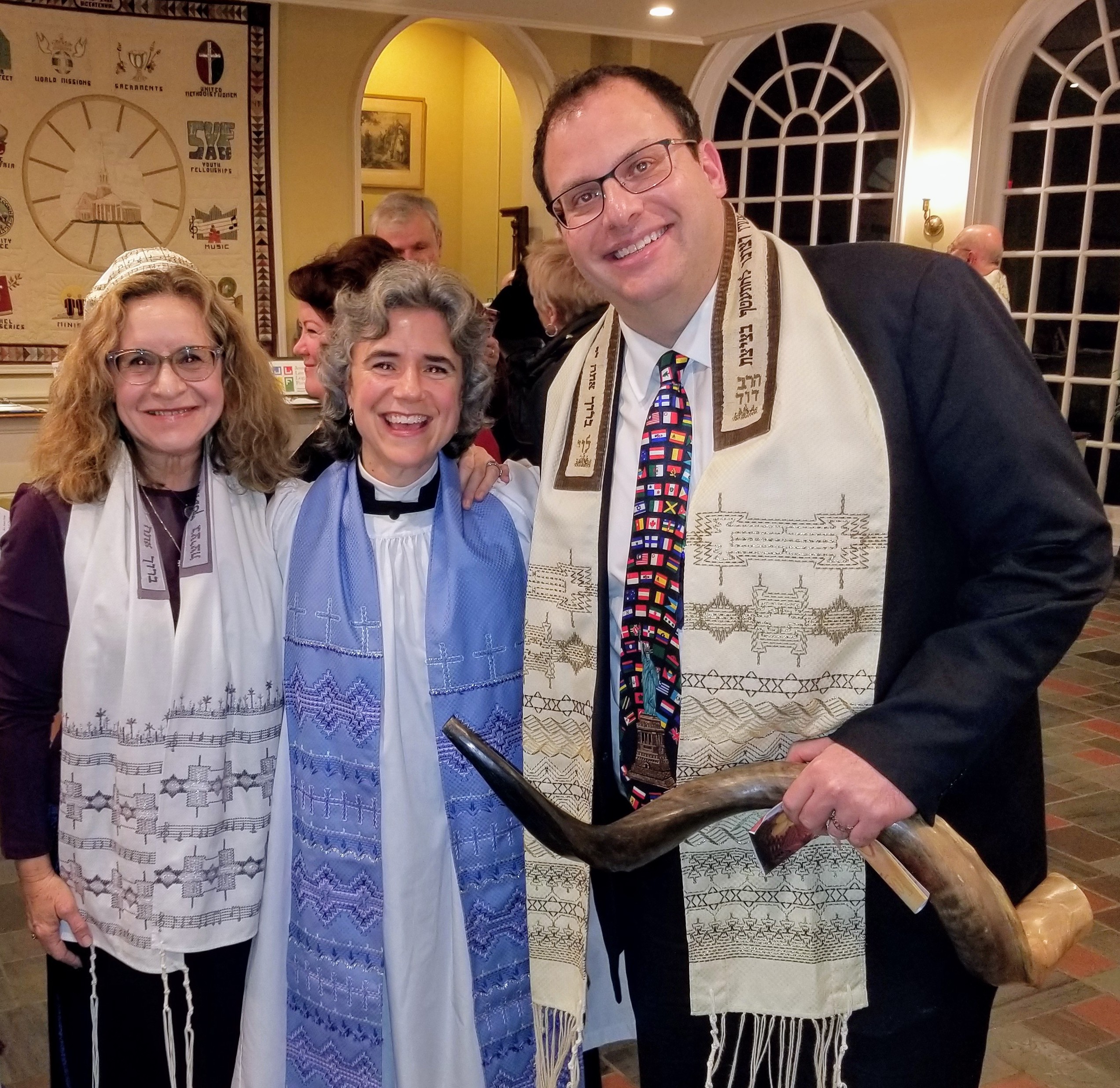 Congregation Shir Shalom to Have Key Role in Back-to-Back Observances of 'Yom HaShoah-Holocaust Remembrance Day'
Ridgefield, Conn. — Congregation Shir Shalom in Ridgefield will host the annual Yom HaShoah Holocaust Memorial Observance (online), with congregations from the Federation for Jewish Philanthropy of Upper Fairfield County, beginning at 7:30  p.m. on Wednesday, April 7, 2021.
The following day, Thursday, April 8, Shir Shalom will join with St. Stephen's Episcopal Church in a community interfaith ceremony for Yom HaShoah.
The annual Yom HaShoah observance marks the anniversary of concentration camps being liberated at the close of World War II.
"Recalling the Shoah (Holocaust) must be more than an exclusively Jewish practice," said Rabbi David Reiner of Shir Shalom. "Resolving to end hatred, and taking up the call of 'Never Again,' must be shared by all peoples in every community."  
The brief Federation observance on April 7 will be led by Jewish clergy from the region. It will feature reflections by Aron Hirt-Manheimer, editor-at-large of the Union for Reform Judaism, on his experiences as the child of survivors, and their experiences during the Shoah.
Hirt-Manheimer is author of "Health and Hope: Lessons from My Parents, Who Survived the Holocaust" and "My Mother vs. the Angel of Death."
For advance registration, contact rabbiassist@OurShirShalom.org.
The April 8 interfaith ceremony will be livestreamed, starting at 7 p.m., from St. Stephen's Episcopal Church, 353 Main St, Ridgefield, Conn.
This service will be aired live over YouTube and Facebook. The links to the April 8 service are at ststephensridgefield.org/live-streaming-from-st-stephens/
and on their calendar under Ha'Shoa at ststephensridgefield.org/events.
Yom HaShoah (Hebrew for "Remembrance Day for the Holocaust and Heroism") pays homage, with a memorial candle lighting, to the 11 million people of various faiths who were killed under the Nazi regime. The solemn commemoration takes place all over the world. Since 1951, it has been observed in Israel as a national holiday.
The Rev. Whitney Altopp, of the Ridgefield Clergy Association, said, "In addition to the 6 million Jews who were killed, there were 5 million other victims, largely people of conscience — people who recognized the wrongness of the Nazi regime, and knew that they couldn't stay silent. We want to honor them all."
MEDIA CONTACT FOR SHIR SHALOM: Bruce Apar – APAR PR – (914) 275-6887 – bruce@aparpr.co